Seven oaks Transmissions Auto Service is a local, full-featured auto shop in Winnipeg with more than 39 years of experience and comprehensive ability. Instead of searching for a different provider every time your vehicle has a problem, our team of technicians is at the ready to deal with everything from electrical problems to diagnostic issues.
We believe in providing the best possible customer service and transparent pricing for all the work we do. When you choose us, you'll know you're in good hands and that when you drive your vehicle away from our shop, it will have an excellent repair or maintenance service – that's the Seven oaks Transmissions Auto Service way!
We repair almost all makes and models.
From Brake pads change to Transmission repair, we do it all.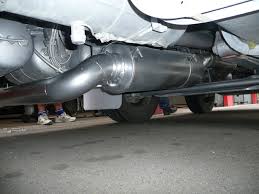 Exhaust & Mufflers
Brake fluid is a hydraulic fluid used to transfer force under pressure from where it is created through hydraulic lines to the braking mechanism near the wheels. Braking produces extreme heat so brake fluid must have a high boiling point to remain effective and must not freeze under operating conditions.
What It Does
The exhaust pipe diverts fumes from the engine and keeps your vehicle performing efficiently. If you notice a loss of vehicle performance, rattling or increased exhaust noise, or decrease in fuel efficiency, you may have an exhaust or muffler problem.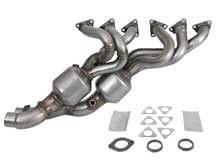 Failing Catalytic Converter
The catalytic converter is used to help convert the harmful pollutants into less harmful emissions before these pollutants leave the exhaust system. Catalytic converters failing signs are the check engine light or a metal clanging sound coming from the engine area.
At Seven oaks Transmission service Winnipeg, we offer automotive maintenance and repair services including 4x4 Services, Alignment, Batteries, Brakes, Car & Truck Care, Domestic Cars & Trucks, Electric and Hybrid Vehicle , Electrical Services, Electronic Services, Engine & Transmission, Engine Maintenance, Expired Warranty Care, General Services, Heating and Cooling Services, Import Cars & Trucks, Miscellaneous Services, Quick Lube Services, Tires, Transmission Services and Undercar Services.
A complete Winnipeg repair service
Stop by and see why over thousands of people trust Seven oaks Transmission to be their one-stop shop for all their automotive repairs and maintenance needs. At Seven oaks Transmission, our friendly and knowledgeable staff will provide that real friendly service that will keep you coming back for years to come.
Contact us by filling up the form in the contact page today, call us at 204-338-7067, or simply drop by our Winnipeg repair shop for a visit.